Our furniture is built in small family owned & operated workshops most with only 3 or 4 craftsmen. They are specialists in what they do, a chair builder just builds chairs, a table builder just builds tables. They focus on one thing & do it to the best of their abilities. They take pride in their work & the beautiful furniture they produce. They know it goes in someone's home for a lifetime and feel a responsibility to make sure it provides a lifetime of aesthetic pleasure & worry free function.
Yes, all the builders we work with are Amish.
They have the beards, the hats, and they all speak an interesting form of German. No electricity is used in the production of our furniture prior to the finishing stage (Unplugged Furniture!). From the perspective of the modern world with instant, 24 hour communication networks, it is at times interesting to try and communicate with people who basically live in a nineteenth century world. But we have learned to slowdown, and know any of our frustration is more than made up for by their no compromise build philosophy.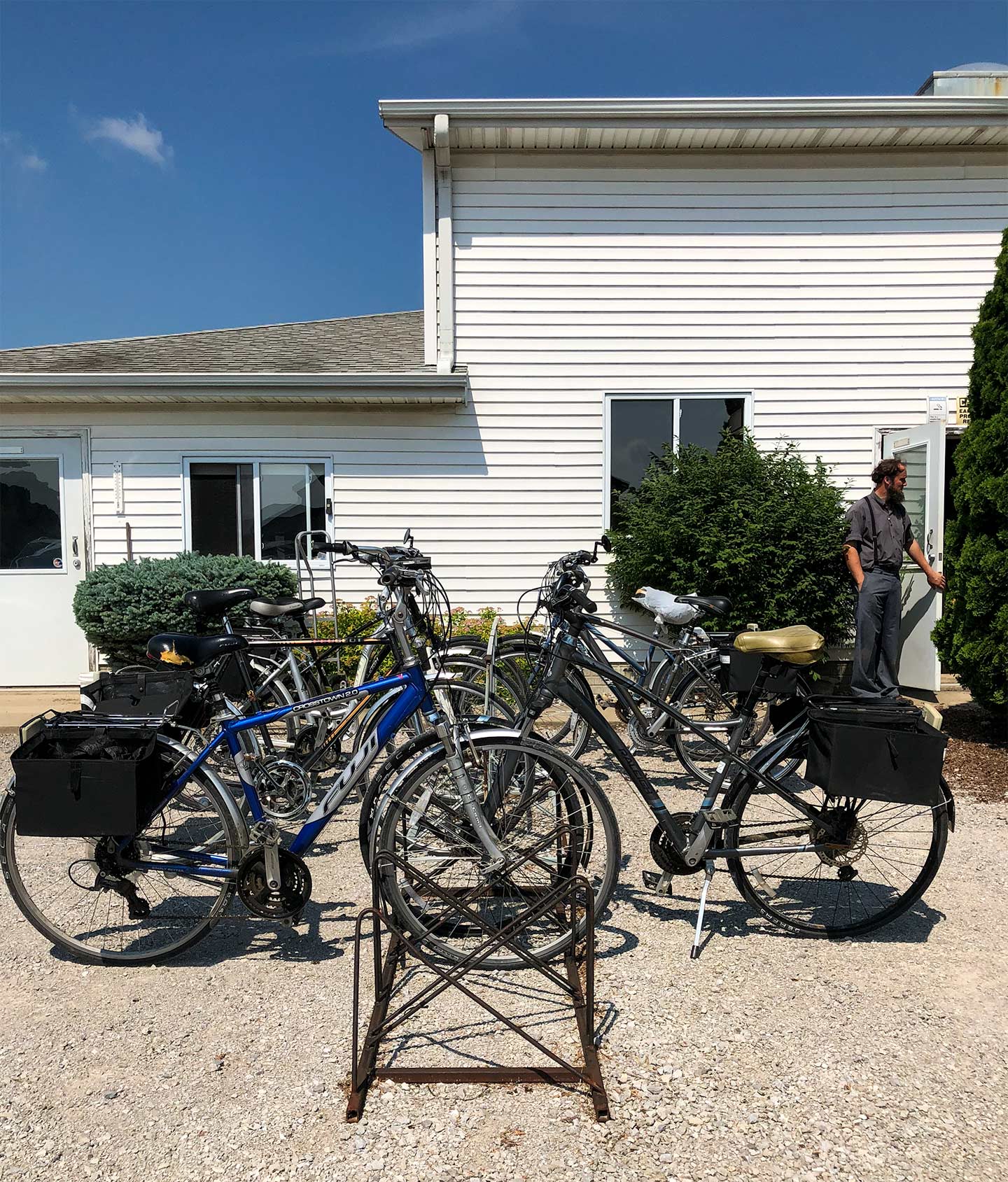 Our Amish relationships are one of the most important aspects of our business.
We work very closely with our builders and have developed strong and equitable relationships developing and producing furniture together. We bring new product designs and ideas to our builders and our personally selected builders provide exceptional build quality and tailor their operations to the specific needs of our customers. As we transform our ideas from two dimensional paper to three dimensional reality we work together right there in the workshops to ensure accuracy and build integrity. Over time any feedback regarding quality or possible improvements goes directly to the builders who are responsive and proactive in creating a better product.